Even when you don't need to update your publication with the new content, you still need to keep your AAB up to date to make sure it's the latest version from AppsGeyser team. We keep track of changes in Google Play requirements and the APIs we use for our templates to quickly react when the update is needed.
Please don't forget to update your apps at least once a month and every time you get an email with critical update information from us or see a message with timer in your Dashboard.
Below is the simple instruction, please follow the steps to maintain your publication.


1. Login to your Dashboard, pick the app you need to update in the list at the top of the screen and go to Download section. Click 'rebuild and download new .aab' and updated APK will be downloaded:



2. Go to your Google Play developer console, select an app and сlick 'Production' button in Release tab: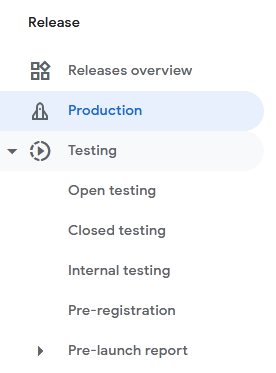 3. Click 'Create new release':



4. Click 'Upload' and choose AAB (please make sure it's the rebuilt one):



5. When you see it's uploaded enter your release notes or copy it from previous release:

6. Click 'Save':



7. Click 'Review Release':


8. Review your release and click 'Start Rollout to Production':



9. Click 'Confirm' button as the last step
Done!
Your update is pending, soon it's going to be live on Google Play, so you don't need to worry about app suspension. If you have a timer for app update in AppsGeyser Dashboard, please repeat these steps with all your published apps mentioned on a timer and don't hesitate to contact our support if you stumble upon any issues in the process.