1. Go to Google Play Console
2. Go to your app (you need to upload at least one AAB before going to the next step)
3. Go to Monetize > Products > In-app products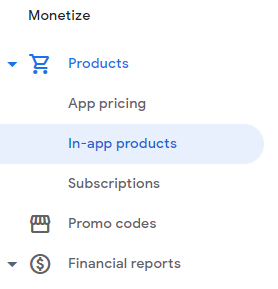 4. Create in-app product with following properties:
Product ID:

disabled_ads
Name: Disable ad
Description: Remove all advertising in app
Default price:$1.99 or set your own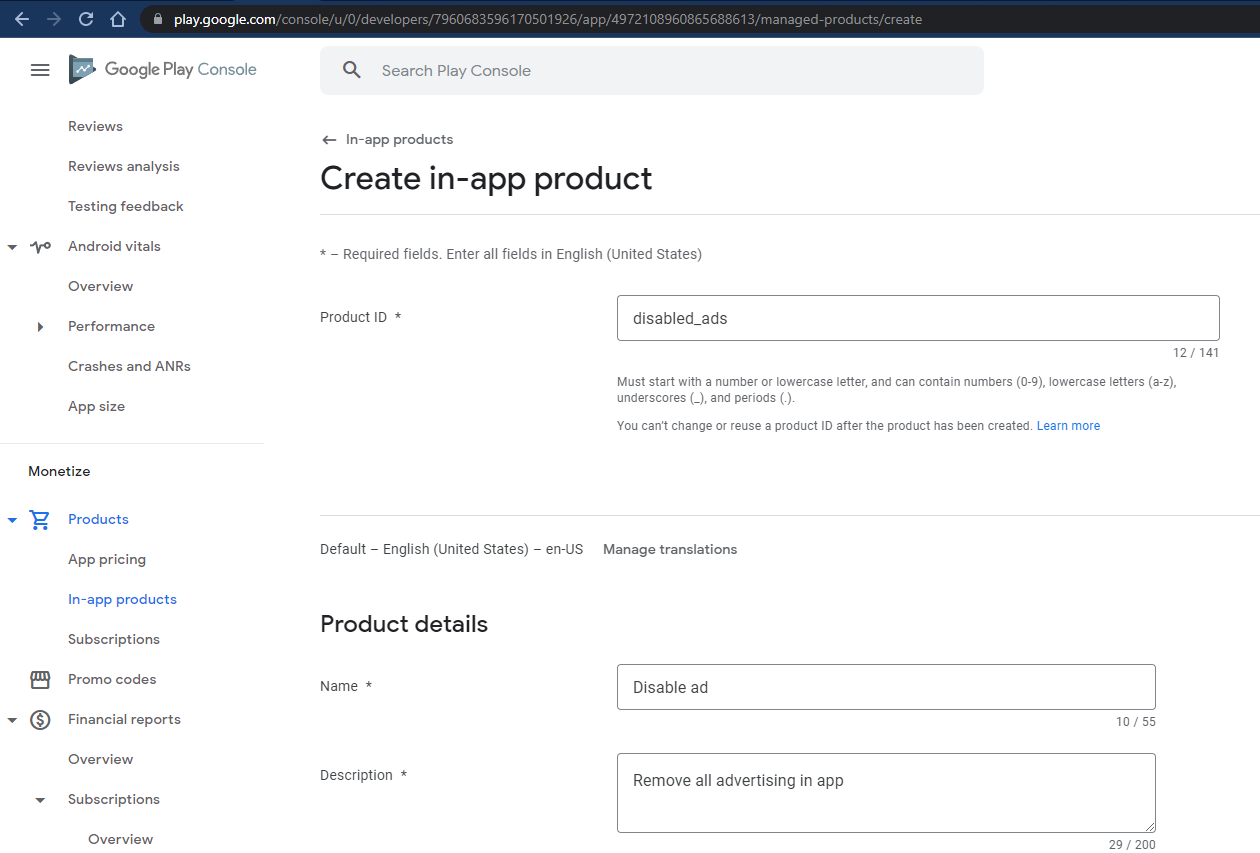 5. It's very important to input Product ID exactly how it's written in this guide - disabled_ads!
6. Click Activate after creating it.
7. You can experiment with prices and other settings to achieve optimal results.
8. Publish your app for purchases to work inside the app. In-app purchases work only for apps that are live in Google Play.
That's it! Your users should be able to buy your paid features!